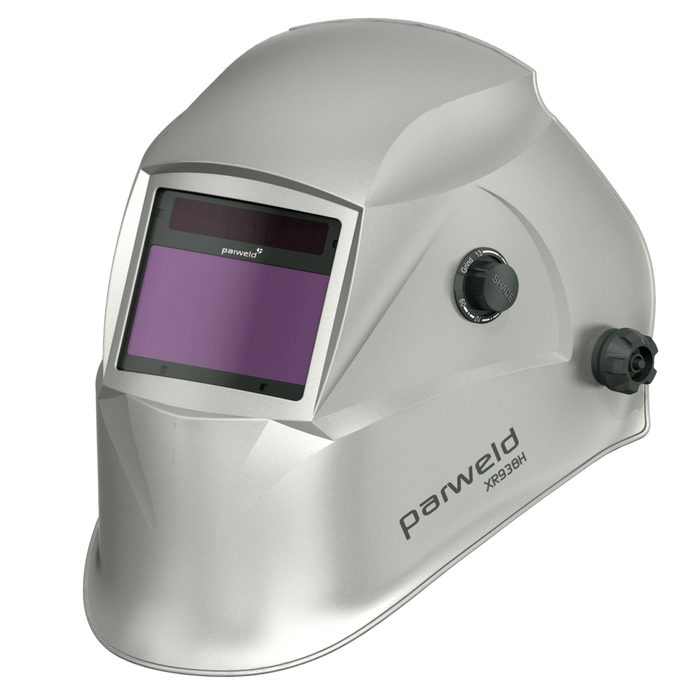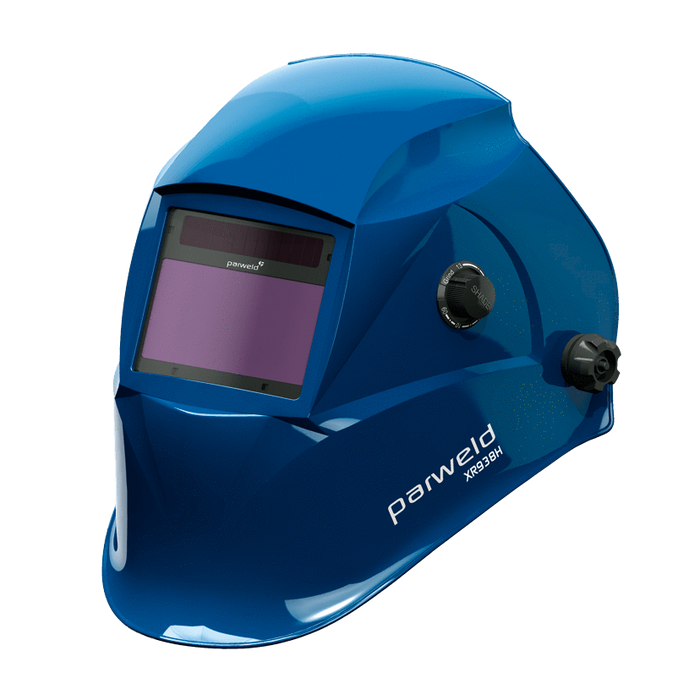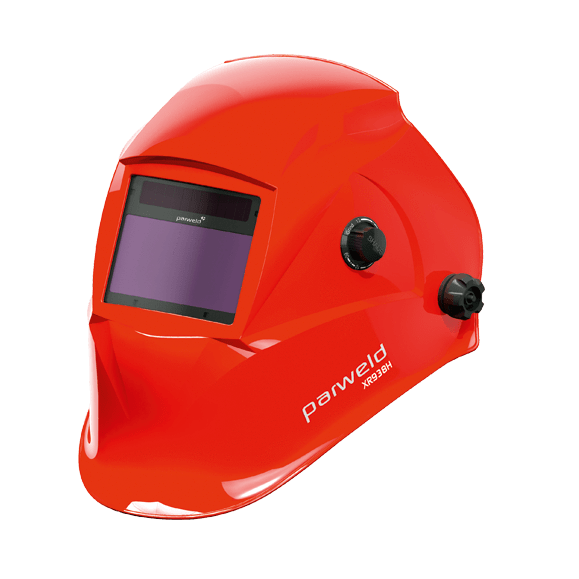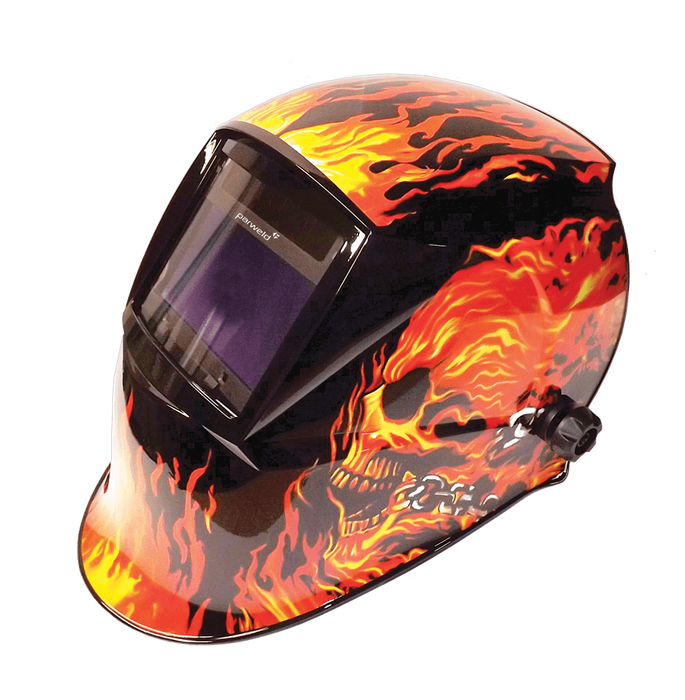 XR938H True Colour Welding Helmet
by Parweld
True Colour Light Reactive Welding and Grinding Helmet
Moulded Construction
The XR938H is both slim and lightweight in construction. Manufactured from a high impact polyamide nylon material which ensures the helmet provides high levels of comfort and durability. The metallic paint finish ensures maximum heat reflection.
Full Face Coverage
A curved design with a clear spatter shield over the optics provides maximum clarity. The helmet is fully adjustable to suit all head and body types. Features full neck coverage, locking headgear and automatic power on/off switch.
Fast Switching
The auto on, auto darkening, wide view lens switches from light to dark in 1/30,000th of a second and offers continuous eye protection against UV and IR radiation, even when the lens is in the light state mode.
The grinding switch is conveniently located on the outside of the helmet. The switch locks the filter in the light state (Shade DIN 4) to enable the helmet to be used as a grinding visor.
Solar Powered
The helmet is powered by a solar cell with replaceable backup battery.
Filters
The welding filter has 4 sensors that react independently as the welding arc is struck enabling the almost instantaneous darkening of the filter.
The switching sensitivity knob is located on the inside of the helmet and allows the helmet to be tuned to work in different ambient light levels.
All Parweld filters have a Shade 4 light state, ideal for welding preparation.
Conforms to European Standards
The XR938H True Colour Light Reactive Welding and Grinding Helmet is independently certified to BS EN 379 and BS EN 175, EN 166, BS EN 379:2003+A1:2009, BS EN 175:1997, BS EN 166:2002.
Purple Design