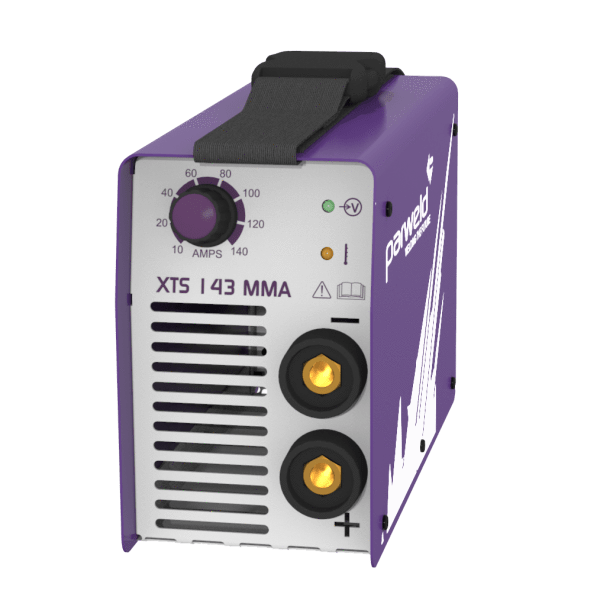 XTS143 MMA Inverter
by Parweld
XTS 143 MMA Inverter
Portable and Lightweight
The XTS 143 is a highly portable entry level MMA welding machine ideal for occasional maintenance applications.
Electrodes up to 3.2mm can be used with ease.
TIG Welding
By fitting the optional TIG torch and coupling to a suitable gas supply, the XTS 143 can be used for basic scratch start TIG welding and is suitable for welding steel and stainless steel.
Generator Friendly
The XTS 143 is able to cope with inputs which fluctuate by +/- 15% and can be used with the majority of generators.
The machine is housed in a rugged steel case. A carry case is available as an optional extra.
Entry Level MMA Inverter With Tig Function (Single Voltage) and Strap, suitable for Maintenance Repair, Agricultural and DIY and Training